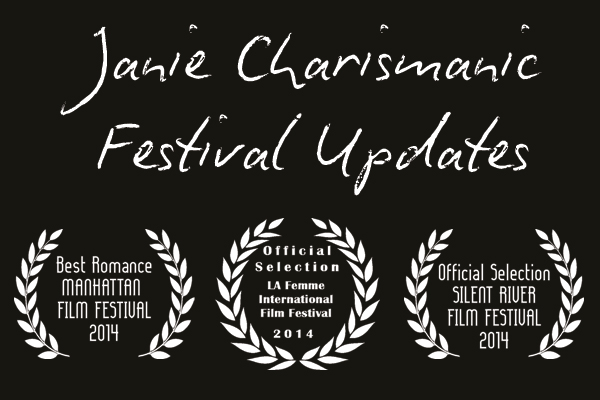 We are pleased to announce that Janie Charismanic has been selected for two more festivals! Both take place in or around Los Angeles, California between October 16th and 20th, so west coast fans: mark your calendars!
Official screening dates are still TBA, but we will post them as soon as we can so stay tuned for more updates!
We also were awarded Best Romantic Feature at the Manhattan Film Festival!
For more on the festivals, you can check their websites:

www.silentriverfilmfestival.com

www.lafemme.org